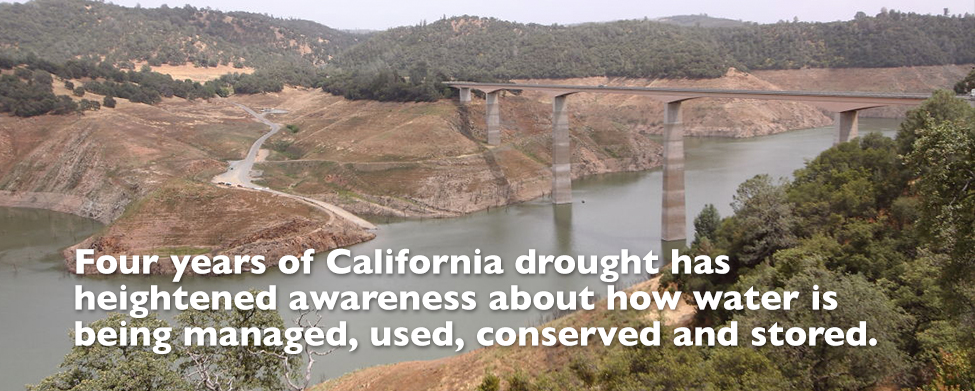 The situation on the Stanislaus River has brought into sharp focus the critical differences in responsible, balanced resource management represented by two local irrigation districts — Oakdale and South San Joaquin – compared to state and federal officials.
There are two key issues related to how much water is released from upstream dams into the Stanislaus River on behalf of salmon, and rainbow trout/steelhead.
The first is a state proposal to increase "unimpaired flows" down three rivers – the Stanislaus, Tuolumne and Merced – that empty into the larger San Joaquin River, which flows north into the Delta.
The second issue relates to "pulse flows," which are timed at various points in the year to either push young fish toward the Sacramento-San Joaquin Delta or, in the fall, attract adult salmon back up the river to spawn before they die.
For more than a century, SSJID and OID have been committed to sensible water policies, innovative irrigation techniques, prudent conservation practices, and important investments in biological studies of the river and fish habitat.
The districts are managed by local boards elected by their customers. They have professional staffs with decades of experience balancing the needs of farmers, fish, the environment, domestic users and those who use the river for recreation. They have spent millions of dollars to scientifically gather data to truly understand what is best for the Stanislaus and the fish that live in it. They accept their responsibilities as stewards of the Stanislaus.
State and federal officials, meanwhile, rely on modeling and projections that are simplistically programmed to equate "more water with more fish." They casually dismiss empirical data that doesn't fit their predetermined expectations. They ignore statistics that show predators eat more than 95% of the young fish hatched in the river before they ever reach the ocean. And they don't care about the negative economic and regional consequences of their asssumptions.
The impacts are enormous – and magnified in a drought.