---
The Issue
On Dec. 12, 2018, the state water board voted to unfairly take more than 300,000 acre-feet of water each year from the Stanislaus and two other Central California rivers. This water grab could devastate our regional economy while doing little to help salmon. OID and SSJID joined other public agencies and private citizens who oppose this misguided plan.
OID and SSJID's Ideas
Watch video clips from the presentation made by General Managers Steve Knell of the Oakdale Irrigation District and Peter Rietkerk of the South San Joaquin Irrigation District at the state water board's public hearing on Dec. 16, 2016, in Stockton.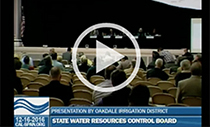 ---
Potential Impact of the State's Plan
---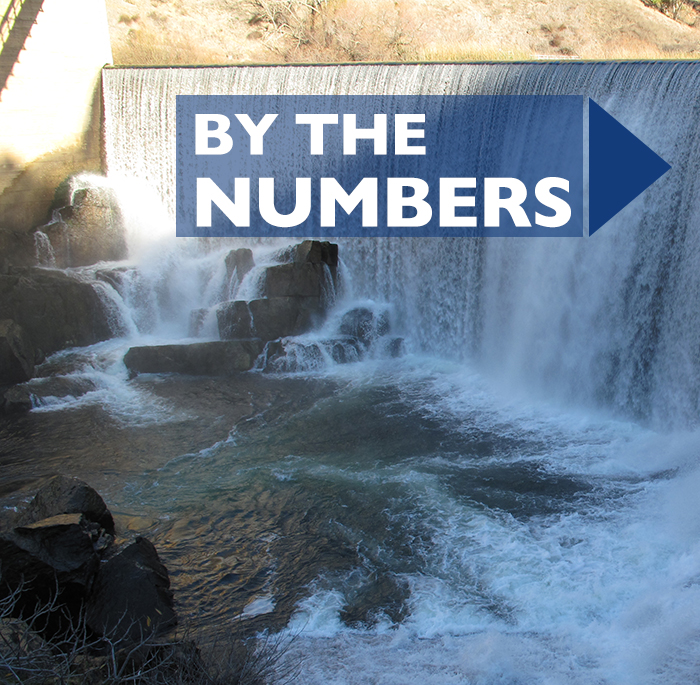 $12.9 billion – The estimated annual economic loss in Stanislaus, San Joaquin and Merced counties
$10 million – Revenue lost to SSJID and OID from clean hydroelectric power generation
1.57 million – Acre-feet of additional groundwater that could be pumped by cities and farmers 
132,000 – Acres of farmland that could be fallowed across the region
---
120,000 acre-feet – Amount of water SSJID and OID customers would forfeit in a "normal" year; reductions would be even worse in "dry" and "critically dry" years
4,000 – Estimated number of jobs lost in the region
1,100 – State estimate of "new" salmon that would be created in the three rivers
12 – Number of times New Melones Reservoir could go dry every 95 years
---
Our responsibility is to manage water for many purposes
The Stanislaus River is in serious jeopardy due to a plan by state regulators to increase "unimpaired flows." That plan would take water away from agriculture, homes and recreation, and reduce the water in our reservoirs, eliminating the safety net for people, business and the environment.
This unnecessary water grab could devastate people and the regional economies in the valley as well as the foothills, where New Melones and Tulloch reservoirs are located.