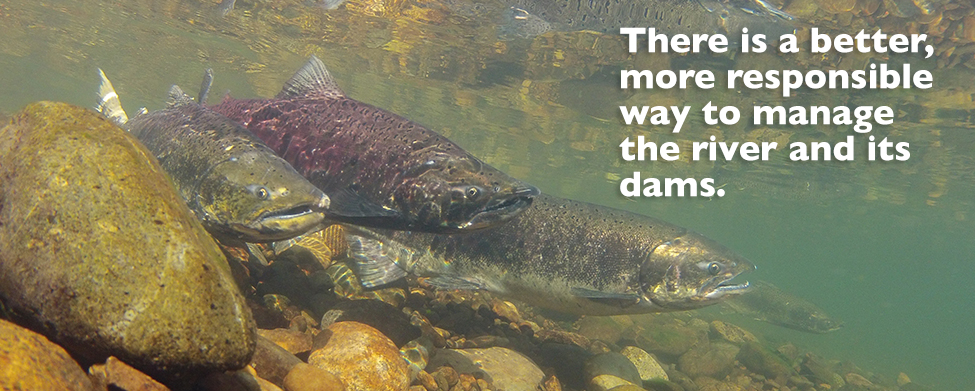 Pulse flows are required on rivers that have federal dams under a 2009 decision by the federal government commonly referred to as the OCAP Biological Opinion. Basically, it requires extra water to be released for the benefit of trout and salmon between January and June and again in October each year.
The problem is there is no peer-reviewed scientific journal or research that shows more water equals more fish. Local scientists say habitat restoration and predation control are far more effective ways to increase the number of fish. An estimated 95% of young salmon and steelhead are eaten before they ever reach the Delta; that has nothing to do with increased water flow.The South San Joaquin and Oakdale irrigation districts challenged the Biological Opinion in federal court. In 2011, a judge upheld pulse flows while throwing out other provisions of the order and blasting the U.S. Fish and Wildlife Service's lack of scientific justification.
Since 2011, more than 550,000 acre-feet of extra water that could have been stored behind New Melones has been sent downriver instead. That's enough to meet the combined agricultural and drinking water needs of SSJID and OID for an entire year.
In April 2015, 27,000 acre-feet of water was sent in two pulse flows. That's enough water to serve 1,000 California homes for a year. The second pulse flow – about 15,000 acre-feet — came despite repeated warnings from OID and SSJID that the water being used didn't belong to the feds. Only after the districts defiantly diverted the water to one of their reservoirs – generating much public support and media attention — did government officials agree to follow the 2015 operations plan for the river and New Melones Reservoir that OID and SSJID already had agreed upon.
We think there is a better, more responsible way to manage the river and its dams.