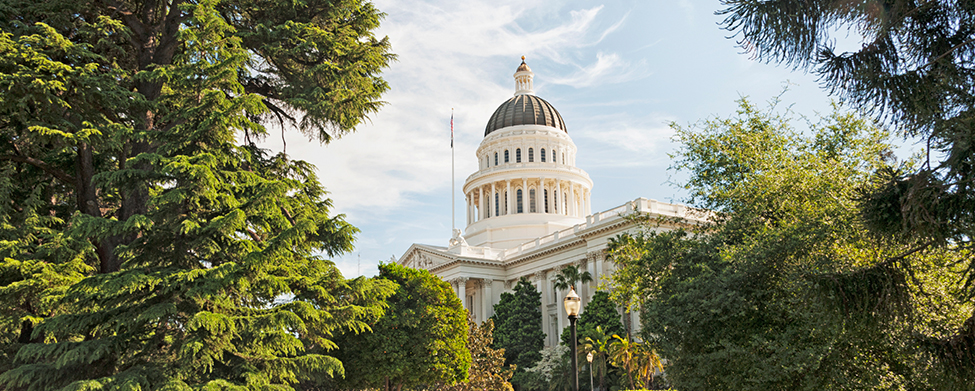 State and federal regulators covet the water in the Stanislaus River and its dams. That was clear in the years preceding the historic California drought. It's even more true today. Their ill-conceived water plan could result in our disaster.

What can you do to help? Get involved. Protest this unfair, unreasonable and irresponsible water grab.
Contact your federal, state and local officials and tell them you don't want our reservoirs or our economy drained.
FEDERAL
U.S. Senate
Sen. Dianne Feinstein (Democrat)
2500 Tulare Street, Ste. 4290
Fresno, CA 93721
(559) 485-7430
www.feinstein.senate.gov
Sen. Kamala Harris (Democrat)
50 United Nations Plaza, Suite 5584
San Francisco, CA 94102
(415) 355-9041
www.harris.senate.gov
National Marine Fisheries Service
Maria Rea, Assistant Regional Administrator
650 Capitol Mall, Suite 5-100,
Sacramento, CA 9584
(916) 930-3600
Maria.rea@noaa.gov
www.westcoast.fisheries.noaa.gov/
Jeff McLain, Central Valley Manager
Jeff.mclain@noaa.gov
Rhonda Reed, San Joaquin River Manager
Rhonda.reed@noaa.gov
U.S. House of Representatives
4th Congressional District
Rep. Tom McClintock (Republican)
2200A Douglas Blvd, Suite 240
Roseville, CA 95661
Phone: 916-786-5560
www.mcclintock.house.gov
10th Congressional District
Rep. Jeff Denham (Republican)
4701 Sisk Road, Suite 202
Modesto, CA 95356
(209) 579-5458
www.denham.house.gov
9th Congressional District
Rep. Jerry McNerney (Democrat)
2222 Grand Canal Blvd. #7
Stockton, CA 95207
(209) 476-8552
www.mcnerney.house.gov
---
STATE
California Legislature
12th Assembly District
Heath Flora (Republican)
3719 Tully Road, Suite C
Modesto, CA 95356
(209) 576-6425
www.ad12.assemblygop.com
21st Assembly District
Adam Gray (Democrat)
1010 10th St., Suite 5800
Modesto, CA 95354
(209) 521-2111
www.asmdc.org/members/21
5th Assembly District
Frank Bigelow (Republican)
33 C Broadway
Jackson, CA 95642
(209) 223-0505
www.ad5.assemblygop.com
13th Assembly District
Susan Talamantes Eggman (Democrat)
31 E. Channel St., Suite 306
Stockton, CA 95202
(209) 948-7479
www.asmdc.org/members/13
8th State Senate District
Tom Berryhill (Republican)
102 Grove Ave., Suite B
Oakdale, CA 95361
(209) 848-8001
www.district8.cssrc.us
12th State Senate District
Anthony Cannella (Republican)
2561 3rd St., Suite A
Ceres, CA 95307
(209) 581-9827
www.district12.cssrc.us
5th State Senate District
Cathleen Galgiani (Republican)
31 E. Channel St., Suite 440
Stockton, CA 95202
(209) 948-7930
www.sd05.senate.ca.gov
State Water Resources Control Board
Thomas Howard, Executive Director
P.O. Box 100
Sacramento, CA 95812-0100
(880) 210-7500, ext. 001
Thomas.howard@waterboards.ca.gov
www.waterboards.ca.gov/
Felicia Marcus, Chairwoman
(880) 210-3253, ext. 001
Felicia.marcus@waterboards.ca.gov
Dorene D'Adamo
(880) 210-3250, ext. 002
Dorene.dadamo@waterboards.ca.gov
Tam Doduc
(880) 210-3250, ext. 004
Tam.doduc@waterboards.ca.gov
Steven Moore
(880) 210-3250, ext. 003
Steven.moore@waterboards.ca.gov
E. Joaquin Esquivel
(880) 210-3250, ext. 001
joaquin.esquivel@waterboards.ca.gov
---
REGIONAL